what we do
Technical Support
Design Build
Turnkey Installation
System Trouble Shooting & Assessment
Filter Change-out
Application Recommendations
OSHA and NFPA Compliance
Dust Sample Testing
"When you work with Ventilation Control we do not simply push a specific product or manufacturer, we look at your application and find the equipment that best meets your needs. You get factory direct pricing and the advantage of our many years of experience."
Michael LeBlanc
CT Sales Rep.
Representing the Following Manufacturers
Camfil Air Pollution Control (APC), is one of the top manufacturers of dust, fume, and mist collectors worldwide. Just about every manufacturing process creates some type of dust, mist, or fume. Camfil APC makes a dust collector to fit just about any type of dust or fume and the new Handte mist collectors and wet scrubbers are of the highest quality available.
Gardner Denver, founded in 1859, is a leading, global provider of high-quality industrial equipment, Including the Hoffman™ and Lamson™ Industrial Vacuum Systems which have been setting industry standards for excellence, reliability, and customer satisfaction for over 100 years.
AGET Manufacturing has designed and manufactured dust collectors and mist collectors since 1938. Cyclones, Shaker Type After Filters, Stands, Hoppers, & MISTKOP Oil Mist Collectors, Fans and accessories.
"Wet Dust Collectors, Down Draft Benches, Custom Fabrication and Controls, Cartridge Systems, Paint and Fume Booths, Portable Collectors, Oil Mist Collectors"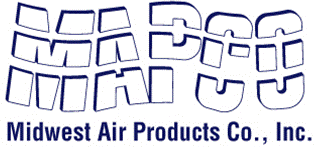 "Manufactures Fume scrubbers and fans for corrosive and gases, and vapors, with an additional to detail and quality unmatched by the competition"
"Aerovent has earned a reputation for quickly adapting to the needs of the industry and developing solutions for the most demanding air moving applications. With an unmatched variety of fans and a full line of make-up air units, Aerovent can handle even the most difficult industrial ventilation applications."
"Industrial Air Technology Corp. services the industrial fan market with a complete line of heavy duty industrial fans."
"IEP Technologies is the worldwide leading provider of explosion protection systems and services. For over 60 years IEP has provided protection solutions that can suppress, isolate and vent combustible dust or vapor explosions in process industries."
"Manufactures spark detection and suppression systems for protection of dust collectors and air conveyance systems."

"Benshaw is a world leader in the design, development, and manufacture of mission critical motor controls and drives. When the application is critical, and the environment harsh, customers specify Benshaw"

"Plymovent extraction arms enable you to capture fumes at source. Plymovent extraction arms are efficient by design due to metal tube straight sections, flexible hose elbows. The extraction arms are available in various working reaches and can be used on extension booms if extra reach is needed or mounted on rails for virtually unlimited reach."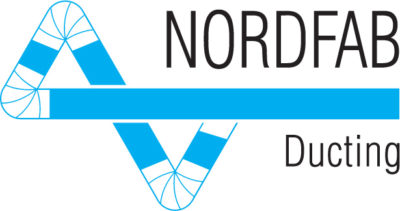 "Nordfab's Quick-Fit™ ductwork components have a rolled edge on the ends which provides easy connection to other components with use of a barrel-type clamp. Quick-Fit Clamp Together Ducting, Hoods, and Fittings"
Manufacturer of engineered fan silencers, acoustic panels, and enclosures to meet all industrial and commercial applications.
Ventilation Control provides all the components necessary for a complete system. Our knowledgeable staff has years of experience in control systems, hood design, and system selection. Let us help you do it right.
Industrial Silencer and Noise Controls Systems
Custom Hoods
Rotary Air locks
Screw Conveyors
Hoppers
Variable Air Volume Dust Control Systems